Dougie Mac Bike Ride
Entries are now closed.
Thank you to everyone who entered.
There will be no entries on the day for this event.
Sunday 20th May 2012
Entry Fee: £15.00.
All entries for this event will be online.
Choice of THREE circular routes
110 miles round trip to Llangollen and back

50 miles round trip to Nantwich and back

10 mile round trip circular Local Route
All routes will begin and end at the host venue Michelin Athletic Club.
Map/Directions
Maps with directions are sent out to all entrants but you can also find them at the following sites:
Llangollen link:

http://gb.mapometer.com/en/cycling/route_1105353.html

Nantwich link:

http://gb.mapometer.com/en/cycling/route_1122674.html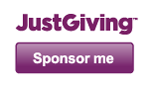 Venue: Michelin Athletic Club, Rosetree Avenue, Trent Vale, Stoke on Trent ST4 6NL
Registration times
Llangollen Riders 6.15am 8.30am
Nantwich Riders 7.00am 10.00am
Local Riders 8.00am 10.00am
Should you have any queries please contact the Fundraising Team
Tel: 01782 344304
Email: This e-mail address is being protected from spambots. You need JavaScript enabled to view it
Fundraising Department
Douglas Macmillan Hospice
Barlaston Road
Blurton
Stoke on Trent
ST3 3NZ